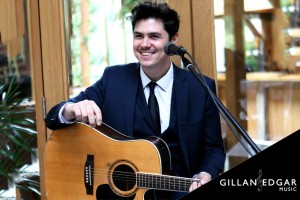 I'm a Scottish singer/songwriter now living in Manchester – a move inspired by the rich musical heritage of the area. I moved down here with a view to challenging the Gallaghers to their crown, a path I'm still travelling down!
I've enjoyed a vast range of musical experiences so far, from playing the Fiddle on a Scottish Orchestral tour of the USA, to playing for a crowd of 5000 at Giskefest off the eastern coast of Norway, to performing my own songs at London's prestigious IndigO2 venue. Music is a passion that chose me and isn't letting go anytime soon!
When I'm not working on my own music, I have had the pleasure of playing a number of engagements, including residencies at The Comedy Store Manchester, Knutsford Wine Bar and Cool Britannia Bar, Chester. You'll often find me with my band terrorising the stage at Albert's Schloss in Manchester; a favourite gig of ours.
In the last few years, more and more people have been requesting me to play at the most important event in their lives – their Wedding Day!
I get a great deal of satisfaction being a part of something so special, adding my gift to the proceedings, whether accompanying the Bride's entrance as she walks down the aisle, gently entertaining guests while they sip their champagne after the Ceremony, Â helping the newly married couple in their First Dance, or leading everyone in a (sometimes rowdy) singing and dancing marathon during the evening reception.
It's always my aim to make sure the Bride, Groom and their guests remember the day with a little extra fondness, that the entertainment I have provided has been absolutely second to none.
I take the same attitude when performing at other events too – be they private milestone birthday parties, product launches, corporate dinners, awards ceremonies… You get the idea – no gig is too small or too big for me and my players!
Drop me a line and see how I can bring some musical enhancement to your celebration / event using the
contact page.