Here are some of the packages couples can choose to add me to their day, starting from £425.
For a full pricelist, either use the request box on the right, or email me direct at [email protected]
1. Ceremony/Afternoon
Acoustic guitar and singing, from the entrance of the bride; during the signing of the register; as you both leave the ceremony. Music while your guests enjoy their champagne and you are busy being photographed.
More special than just a CD.
Your choice of music.
Maintains the flow of the afternoon.
A unique enhancement of your day.
2. Evening – Solo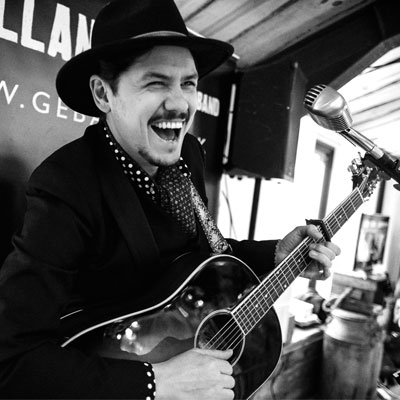 One and a half hours of live music (split how you want across the night) to get you and your guests singing and swaying along. Surprisingly energetic and engaging for a one man show. Full PA and lighting included.
Your first dance learned for free.
You choose the music.
Request challenges gladly taken!
DJ add-on option.
3. Evening – 4 Piece Band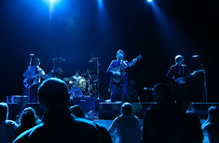 The sole mission of The Gillan Edgar Party Band is to make your night as special, memorable and as rowdy as you see fit! Nothing compares to the power of four musicians playing their hearts out and singing in harmony – it never fails to get the crowd going… [3 Piece band also available – get in touch for details].
Over 10 years live experience.
Your first dance learned for free.
Again, you choose the playlist.
DJ add-on option
4. All Day Solo
From the Ceremony, right through to the Evening Reception;
Packages 1 and 2 combined.
Everything covered in one move.
Your choice of music.
Keeps the flow of the whole day.
DJ add-on option.
5. Solo and Band
Acoustic music for the Ceremony and Afternoon Reception, followed by the 4 piece Band at night. A combination of packages 1 and 3.
Everything covered in one move.
You get to choose all the music.
A spectacular finish to the day.
DJ add-on option.
6. DJ Add-on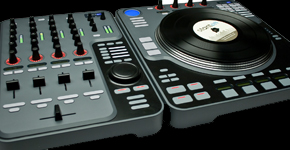 With experience at venues from LCCC and The Monastery in Manchester, we can add professional DJing to your night and fulfil your music needs.
Can be added to packages 2 – 5.
Full playlist consultation.
Vast library of music.
Lighting rig and atmospherics included.